Ellen Grösser
June 29, 2020

Posted by:

admin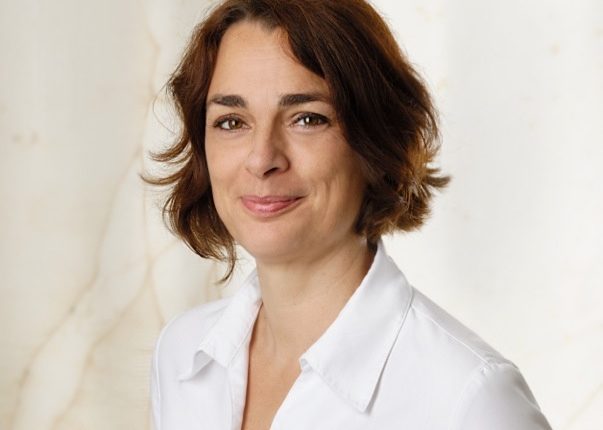 Ellen Groesser, MSc, Naturopath, studied Human Biology and Psychology.
After her master's degree in Biology in 1992 and her supplementary psychology studies, she worked in various management positions, i.e. in export business or as a marketing manager in the pharmaceutical industry. The birth of her twin babies in 2003 brought her back to the roots, she started a career as a Naturopath, including foundational trainings in Osteopathy, Craniosacral Therapy and Homeopathy at a full-time school in Germany for 4 years.
Since 2007, she participated in postgraduate seminars for Biodynamic Craniosacral Therapy, Craniosacral Therapy for pregnant Women, Newborns and Children, Fascial Osteopathy, Children's Osteopathy. She spent her first years in a practice with 3 midwives and part time in a Massage/Osteopathy and Chiro practice. She works in her own private practice, since 2009 in Duesseldorf, West-Germany. She is listed as a "Master Therapist" of the German Cranio Sacral Association and was part of their board for some years.
In 2012 she became an assistant of "Dr. Michael Shea, B.A. M.A. Phd.", Florida and holds an Advanced Diploma in Biodynamic CST. Since 2015 she organizes and moderates the annual European Craniosacral Association Network (ECSAN) meetings in Europe. This European network was founded to increase recognition of Craniosacral Therapy, to support therapists on a European level, to set craniosacral training standards and exchange experience and information. She already conducted trainings in the 90th in her pharmaceutical job and always liked to share knowledge and support the evolvement of people and groups. In the last 10 years, she teaches (Fascia) Osteopathy, Craniosacral Therapy and Meditations. She trains not only in Germany but also in various other European countries like Ukraine, Russia, Switzerland, Austria.